Seasonal Printing
Bring Back That Lovin' Feeling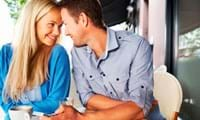 If you haven't contemplated whether Valentines day could be a bumper day for your business then it's probably too late... well almost.
Did you know a simple 'You're loved' card to your clients could pay huge dividends down the track? Give a little pressie with your card (eg: a gift voucher or discount code) and you'll see the love come back 10 fold.
The Secret to Having A Successful Christmas and a Profitable New Year
It's about this time of year that my savvy clients are putting the final touches on their Christmas Print marketing campaigns. The odd Christmas card starts to roll in about now too. There's a little bit more time for that. 2019 Calendars are hot off the press too. Psst: they make great strategic Christmas gifts for your clients if they're done well.
---
Why Businesses Should PRINT Christmas cards
There are so many things I could talk about in relation to Christmas printing for business. But the one thing I keep coming back to that is relevant for all my clients is the simplest thing of all. Christmas cards.
Get A Piece of the Valentine's Day Pie
Valentine's day creeps up on us every year. Just as we're getting back into the full swing of the year BAM something else you've got to remember. But whatever your personal views on Valentine's day some industries can ill afford to leave it to the consumer gods to take advantage of this loved up day.