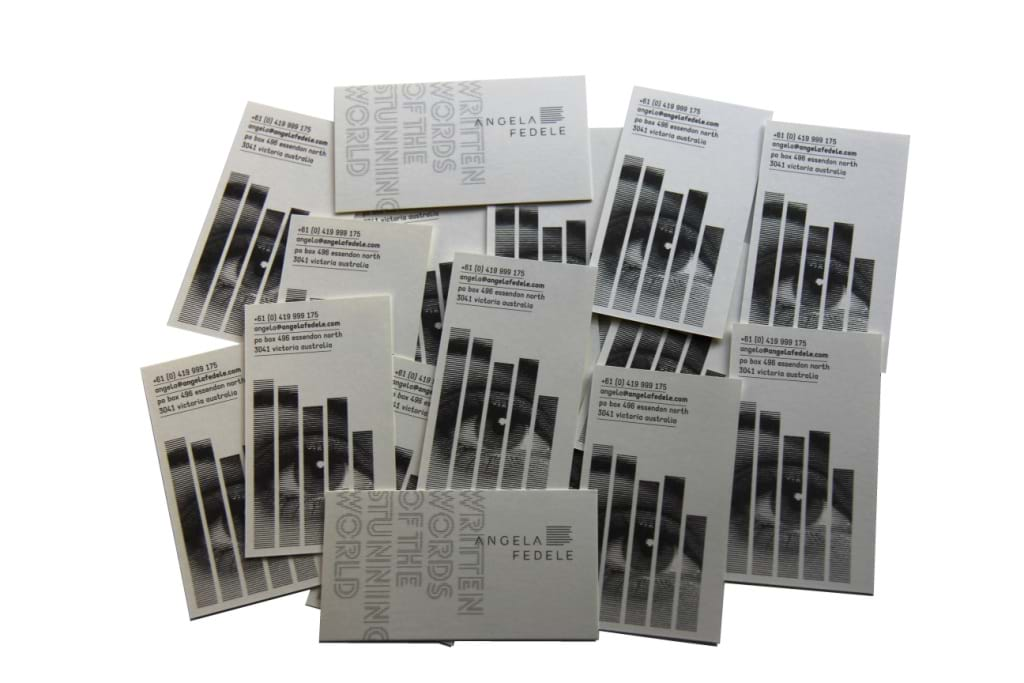 Making a good first impression is critical in business. First impressions matter so you don't want to scrimp on a cheap and nasty templated business card or worse yet one that you print at home yourself.
At Cariss Printing we see our fair share of business cards. Some business cards are printed well but fall over in the design. Others are designed well but are printed cheaply and so reflect badly on the business. Here are some pointers so you can print the best business cards for your business:
Card Stock
The minimum stock thickness we recommend you print your business cards on is 350 GSM. This will give it the best chance of not getting damaged, it shows your prospective clients that you mean business and that you value quality.
Business Cards Need Laminate
You need laminate to protect your Business Cards. It doesn't cost much and produces a slick and professional looking finish to your business card.
What Size Should I Print My Business Card?
We recommend you stick to the standard size of 90mm x 55mm or smaller. Printing a business card that folds down to those dimensions is also ok. You want your card to fit into the wallet or business card holder of whoever you hand it over to.
Forme Cutting & Curved Edges
Whilst we recommend you print your business card in a standard size, you don't need to keep to the same old boring rectangular shape. There are a range of forme cuts that you can use to give your business card a unique style.
QR codes For Business Cards
Another strategy is to print a QR code on all of your company business cards. QR Codes can do many things – from simply having your contact details saved electronically, to taking them to a landing page on your website or even a video which further explains who you and your business are.
See what our happy clients have to say about us or please contact the print experts, we're here to help. We are based in Tullamarine, Melbourne but offer Australia wide service.
We Deliver to MELBOURNE | SYDNEY | CANBERRA | BRISBANE | ADELAIDE | PERTH | DARWIN | HOBART... and everywhere in between