Online Print Ordering Portal - Does Your Business Need One?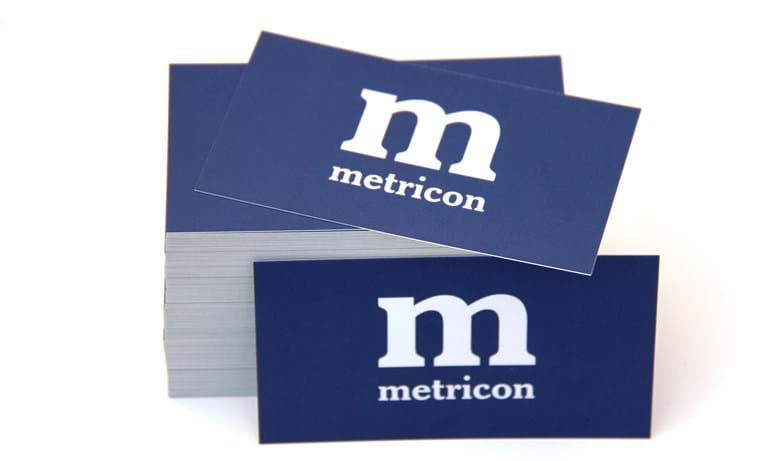 by Blair Cariss
Imagine organising business cards for 10, 20, 50 or 100 people. Words like time drainer, expensive, annoying, inefficient probably spring to mind.
That everyday essential business card can be a royal pain in the butt to organise. Let's take a look at some of the barriers to ordering business cards the old fashioned way (which by the way works swimmingly well if you only have to order a handful).
Time, time time.
Firstly you have to gather the personal information from each member of staff who needs cards. You need their name, surname, email, phone number, mobile, job title etc etc. Then send it to the graphic designer for the artwork. Then you get a proof. You check it. Send it to your employee to check it. Then a bit of back and forth with changes as you were given the wrong phone number or they spelt their own name wrong (yawn!). All the while racking up your hours on your graphic design bill.
Finally the proof is signed off and you can send it to print. If you don't have a regular printer you might shop around the thousands of printers for the best value. What a waste of time - all to order a set of business cards.
If you've got a heap of staff then that's a load of very annoying and time consuming emails every week.
Time is money so all this fluffing around is costing your business big time. Which brings me to my next point.
Money, money, money.
There's your graphic design bill. Plus your print. Plus YOUR time (and your sanity).
There's 3 options with the printing side of things:
You print your cards as needed – works if you've only got a couple of staff and you can shoot off an email to your printer to get a new set. In the long run it costs more to print smaller quantities more frequently though.
You print in bulk and save them up – the outlay is less per unit & you'll have fewer emails to order more cards but you may end up with an oversupply if someone leaves or their contact details or position change.
Then there's the 'crème de la crème' option which I'll get to...
Long time readers of our hard copy Print2Profit News may remember the Metricon Homes case study we did last year. They're using a custom ordering page for their business cards where everyone at Metricon just looks after their own personal business card ordering. And you don't have to be the size of Metricon homes to use it.
In a nutshell this is how it works:
Your business card design is made into a template in the online system. You just send us your existing design (or we can do one for you).
A link to your online ordering portal is sent to you for you to distribute to people in your business.
You and your staff log in.
Fill in the online form with the details for the business card. Instantly see an online PDF proof and send the order. The whole process takes a matter of minutes. Once approved, it gets sent straight to print.
There are a few back end steps that we need to setup initially but once that's done the system basically runs itself. We negotiate things like pricing beforehand and build that in so you know what you know exactly what you're up for (without any hidden surprises).
So if you manage the business card ordering for a team of people (we suggest 10 or more people) and are plagued by inefficiencies and frustrations of ordering countless business cards then have a chat to use about whether the online ordering portal is a good fit for you.
We usually charge a $249 set up fee for the online ordering portal. This is due to the many hours we (not you) have to put in to get the system set-up and tested. For the first 5 businesses to commit in 2015 we will waive the set-up fee completely. $0 set-up fee and you'll be able to lock in 2015 prices (or better depending on your print volumes).
And imagine being able to clear that 'to do' list with all that extra time you'll have up your sleeve! Call us today 1300 85 77 85 or email info@carissprinting.com.au to make an appointment.