Target Practice: A Multi Channel Marketing Exercise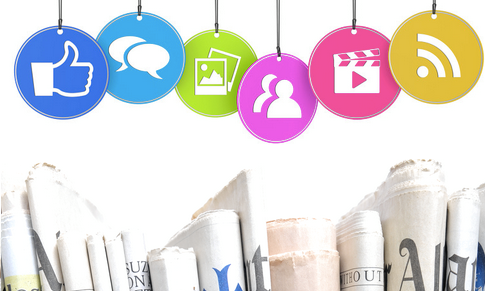 By Blair Cariss
Now I don't claim to be a marketing guru who's going to solve all your business troubles with one swift letterbox drop. But I have learnt a thing or two about using different marketing channels effectively over the years. I've made mistakes too. But you can learn just as much from a flop as you can from a success.
The aim of the game is to reach as many RELEVANT people as possible. The ones who are most likely to act and purchase from you.
Define Your Target Audience
A good starting point is to look at your best customers. The top 20% or so who give you the best bang for your buck. What do those customers look like? Where are they located? What common problem do they have that you solve for them? Now you can start to hone in on what your target audience looks like.
Multi Channel Marketing Success
So obviously I talk about print a lot. But I'm not silly or stuck back in the dark ages. Print works. It does. But print and online channels work even better together.
Multi Channel Marketing is a bit of a mouthful and you're probably thinking it is all too complicated. But it's not really that difficult or expensive and it's definitely not beyond the reach of your business – big or small.
Using a single approach
Ok so let's use Mothers day which is coming up next month as an example. You could just send out a flyer to households in the areas around your business. Most houses have a mum to buy after all. Full stop. Finished.
OR you post an update on your Facebook page promoting your product a couple of weeks out from mother's day. You share the post on your personal page. Get a couple of likes from your mates.
These are both likely to be fairly mediocre at best.
Ramping it up with a Multi-channel approach
Look back at your target audience. Include your existing database (which you should be building constantly).

Send a postcard to this audience promoting your product/sale/mother's day package. Include a QR code to link to your website. You might also include a URL for people to go straight to the website themselves. QR codes and unique landing pages are great for tracking your results.

Post what you're doing on Facebook & other social media. Use Facebook targeted advertising to target the same areas as your letter drop.

Send out a follow-up email campaign closer to the day or nearing the end of your sale. This is great for your existing database but it is a good idea to do a second letter drop to your prospective target audience to make a final connection to potential new customers.
I know, I know there's a few more steps to follow but it's not overly complicated is it? But you do have to do a bit more planning. Try to have a consistent and co-ordinated message across all of your marketing channels to get the best bang for your buck.
We're still working on that ourselves. But we're certainly giving it a good go, learning along the way (we call it testing) and we're seeing some solid results.
Like and follow us on your favourite platform to see how we're doing it. Oh and make sure you sign up to our monthly Print2Profit hard copy publication that we produce as part of our own multi-channel approach.